USC is located at the center of one of the most diverse cities in the world, making diversity and inclusion a unique strength of our research programs. Our priority is to conduct research that benefits all segments of society, helping us produce innovative and important research within an inclusive research culture. Below, see highlights of diversity-centered research, centers, faculty and resources associated with the Department of Population and Public Health Sciences. Learn more about USC's efforts regarding diversity in research at research.usc.edu/diversity.
Centers, Programs & Projects
Norris Comprehensive Cancer Center is a major national resource for cancer research, treatment, prevention, and education.  Studies conducted by the center, including tobacco research, cancer communications, nutrition, physical activity, obesity prevention, melanoma and HPV prevention, and screening, either oversample or exclusively focus on low-income minority populations, including but not limited to youth and young adults, taking advantage of LA County's diversity. Examples include:
Southern California Clinical and Translational Science Institute (SC-CTSI) provides education, training and online resources for workforce development, with special focus on clinical research in diverse populations. 
Research in Diverse Urban Populations is a certificate course on clinical and translational research in populations characterized by diversity in race, ethnicity, country of origin, and socioeconomic status. Learn more.
This video lecture educates researchers on Study Populations, Target Populations, and Source populations, including challenges in diverse "mega-cities", such as ethnic and cultural differences, subpopulations, and factors that can bias findings and impair generalization of research findings to broader populations. Learn more.
The Institute for Health Promotion and Disease Prevention Research studies health disparities among minorities locally, regionally, and nationally by: (a) increasing understanding of the epidemiology, determinants, and consequences of disease; (b) conducting field trials to develop and test evidence-based prevention programs; and (c) disseminating model health promotion and disease prevention programs in national and global settings. 
Southern California Environmental Health Sciences Center develops scientific knowledge, investigator teams, and community engagement needed to reduce the burden of diseases and disability from environmental impacts. An important component of the program is its Community Outreach and Engagement Core that shares research findings with the public, trains community volunteers and student groups in community-based research and functions as a bridge to inform researchers about community concerns, building strong community-academic partnerships to address health impacts and environmental health disparities.
USC Maternal and Developmental Risks from Environmental and Social Stressors (MADRES) Center for Environmental Health Disparities is one of three national university centers funded by the NIEHS and NIMHD to work with local communities to better understand ways to improve environmental conditions for vulnerable populations. The MADRES research and outreach programs bring together clinical, environmental, social and public health scientists and community engagement professionals to elucidate the relationships between biological, chemical, environmental, genetic and epigenetic, and social factors.
At the USC Institute on Inequalities in Global Health, leaders work across disciplines to address the disparities, inequalities and broad determinants of health that impact our world. The institute aims to address those issues that are too complex to have a natural home with any single researcher, department or school.
Supported by the USC Collaboration Fund, the USC Law & Global Health Collaboration tackles existing and emerging legal and global health concerns on a variety of topics using a cross-disciplinary approach. A year-long series has focused on transgender issues, including symposia such as: Transgender Youth Care in the New Millennium; In Transition: Gender [Identity], Law & Global Health Research Symposium; Generating Research to Support Transgender Populations; Legal and Other Barriers to Protection for Transgender Asylum-Seekers in the US, among others. Learn more.
The Keck School of Medicine Center for Health Equity in the Americas conducts and promotes national and international research and collaborations on solutions to health disparities throughout the Americas that will contribute to closing gaps in vulnerable populations in achieving health equity. Efforts include "Promoting Health Equity in Cancer Prevention Health Equity Research Summit," which focused on the development of a strategic plan for the direction of health equities in the Americas.
Meet some of our researchers doing work in diversity below.
Ann Hamilton is a cancer epidemiologist whose research has focused on breast, prostate, and testicular cancer, as well as Kaposi's Sarcoma. She has studied cancers in twins and is currently involved with an investigation of the relationship of exercise to endogenous estrogen levels in healthy identical twins.
Jennifer Unger, PhD
Professor of Population and Public Health Sciences
Associate Training Director
Jennifer Unger's research focuses on the psychological, social, and cultural influences on health-risk and health-protective behaviors, including the role of acculturation and cultural values on adolescent substance use, with the ultimate goal of developing improved prevention programs to reduce health disparities.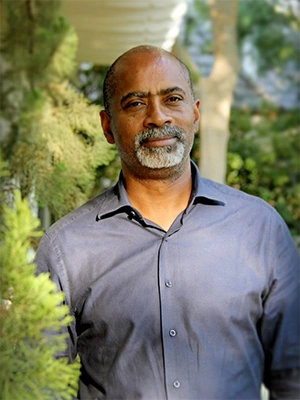 Ricky Bluthenthal's research has established the effectiveness of syringe exchange programs, tested novel interventions and strategies to reduce HIV risk and improve HIV testing among injection drug users and men who has sex with men, documented how community conditions contribute to health disparities, and examined health policy implementation.
Dr. Rob McConnell directs the NIH/Environmental Protection Agency-supported Southern California Children's Environmental Health Center. He has studied the effects of air pollution on children's health, including susceptibility to the effects of environmental exposures conferred by psychosocial stress and social factors, exercise, genetics and co-exposures associated with housing conditions.
Dr. Carrie Breton is an environmental epidemiologist focused on understanding the long-term health risks for cardiovascular, respiratory and metabolic diseases resulting from the interplay between early-life environmental exposures, susceptibility factors, and biological mechanisms. She directs the Maternal And Developmental Risks from Environmental and Social Stressors (MADRES) Center, the USC site for the Environmental Influences of Child Health Outcomes (ECHO) program and the Integrated Health Sciences Facility Core (IHSFC) for the Southern California Environmental Health Sciences Center.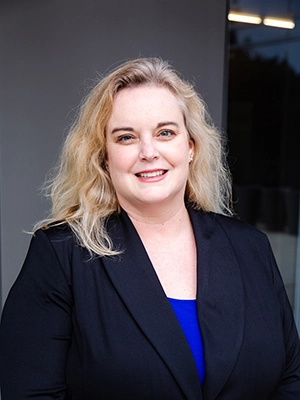 Theresa (Tracy) Bastain's research interests include understanding the role of environmental exposures in early life and during critical periods of development on lung growth, neurological development, asthma, obesity and metabolic outcomes and childhood growth trajectories. She directs the Maternal And Developmental Risks from Environmental and Social Stressors (MADRES) Center.