The doctor of philosophy in epidemiology is designed to produce an epidemiologist with in depth knowledge of methodology and analytic skills.
The program provides preparation in methodologic and applied epidemiology, emphasizing use of advanced design and analytic techniques to problems of etiology, human biology, public health and evidence-based medicine. Applications are encouraged from those with strong quantitative skills who have completed an undergraduate or graduate degree in the biological sciences, public health, medicine, allied health, or related fields.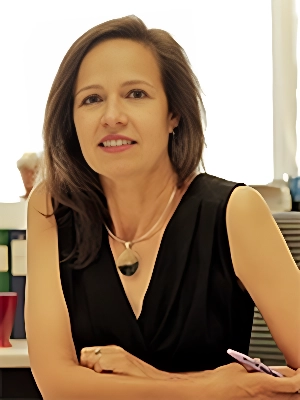 Victoria Cortessis, PhD
Professor of Clinical Population and Public Health Sciences
Director of Research in Obstetrics and Gynecology
The PhD in Epidemiology requires a minimum of 60 units, with a maximum of 20 units from research and dissertation. In preparation for the screening examination, all students are required to complete the required and elective courses for the MS in Applied Biostatistics and Epidemiology (33 units). It is recommended that students register for two semester of seminar in epidemiology and an advanced topics course in epidemiology.
Current elective courses can be found in the course catalogue.
Doctoral candidates will complete a qualifying examination prior to submitting a proposal for their doctoral dissertation. In preparation for the examination, students are required to join an ongoing research project under the direction of the chair of the guidance committee.
The program culminates in a defense of the doctoral dissertation based on research and findings presented during the qualifying examination.
Currently Enrolled Doctor of Philosophy in Epidemiology Students