The Master of Science in Clinical, Biomedical, and Translational Investigations (CBTI) is a joint effort to train medical students, fellows or other health professionals, including faculty and other scientists conducting clinical related research, in clinical research methods to translate clinical, biomedical and technological discoveries into advances in population-based, clinical or basic science research.
The program is available to medical students who have completed their second year of medical school, and pre-doctoral students who are interested in expanding their pre-doctoral training to include methodology associated with conducting translational research. Pre-doctoral students will earn a joint degree (PhD in their research area and an MS in CBTI).
The program is designed to train students, fellows and faculty for future independent research careers in an academic, government or private sector setting. The objective of the MS program is to produce a clinical researcher with either an in-depth knowledge in laboratory methodologies or statistical and analytic skills in population-based, clinical studies or outcomes research. The program gives students a solid background in the methodological aspects of translational research, and in statistical thinking as applied to molecular epidemiology, as well as a solid grounding in biostatistical, epidemiological methods, and community based intervention strategies.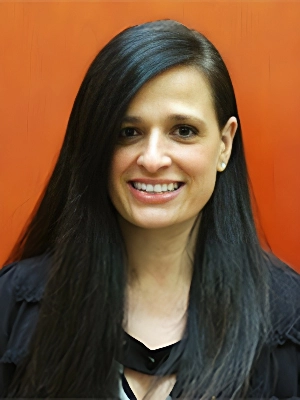 Cecilia Patino Sutton, PhD, MD, MeD
Associate Professor of Population and Public Health Sciences (Educational Scholar)
Typically completed in 2 years, the 29-unit degree consists of didactic course credit (minimum 15 units), directed research (1-12 units) and a master's thesis (4 units). Core courses vary based on the track selected.
Because the background and interests of applicants varies widely, the director will consult with each student prior to the first year in order to design an individual development plan (IDP) with recommended courses. One of the members of the MS thesis committee will be the trainee's research adviser and will serve as the chair of the committee. At least one member of the thesis committee must be from outside the student's department. For faculty, at least two members of the thesis committee must be from outside the student's department.
PM 612a: Terms Offered: Fall
PM 612b: Terms Offered: Spring
PM 612c: Terms Offered: Summer
The program culminates in a master's thesis on a topic of the student's choosing. The equivalent of one year of full-time effort must be devoted to research leading to a master's thesis. The thesis provides a structure for the development of a plan to address a research problem and a suitable approach to the analysis and presentation of the results.
Full-time students begin working on their thesis at the beginning of their second year and register for PM 594a/b over two consecutive semesters. When you are enrolled in PM 594a, you will select a Committee Chair (or thesis advisor), that will help you form your thesis committee and guide you through your thesis project. The thesis is written like a scientific paper which is typically about 30-40 pages double spaced, although there is no page requirement. A thesis defense is not required for MS students, only the submission of your final manuscript that must be approved by each of your committee members and submitted to the Graduate School by the posted deadlines. Additional details for the submission guidelines and formatting can be found here at the MS Thesis Guidelines below:
USC Health Sciences Profiles – This is a helpful tool to search for the research topics and profiles of USC faculty and their research: https://profiles.sc-ctsi.org/search/. For the list of PPHS faculty, filter by the department for "Preventive Medicine".
Certificate alternative for SC CTSI's Mentored Career Development K awardees
For those trainees or SC CTSI's Mentored Career Development K awardees who do not wish to pursue an MS degree, the school offers a certificate in clinical, biomedical, and translational investigations (CBTI). The certificate program requires completion of 12 credits, and a minimum of six months of practical research experience working on a research project (PM 590) approved by either an Oversight Committee or the CETCD's K and T Award Committee Review Process.